This summer, we're getting a brand new show from the team behind Sherlock, called The Control Room. There's no doubt you'll be glued to BBC One to watch the gripping new thriller show.
This 3-part series, set in Glasgow, will focus on the emergency services response team, regularly dealing with life and death situations. When Gabe, our main character, gets a life-and-death call from someone who appears to know him, he needs to figure out where she is and decide how to save her. The show's inspiration came from real life when writer and creator Nick Leather realized just how important the people answering your emergency calls are and how they can influence the situation. "One morning, I went in to wake my daughter up and I couldn't; she was just floppy. We called 999 and in that desperate few minutes, I realised sort of how profoundly the person on the other end of the line can help you and affect you," he told the BBC.
The Control Room features Iain De Caestecker (Marvel's Agents of S.H.I.E.L.D.) as Gabe, as well as Joanna Vanderham, Taj Atwal, Daniel Portman, and Sharon Rooney. 
The Control Room premieres on BBC One on July 17, 2022, at 9 PM and will air on consecutive nights. The 3-part show will be available as a box set on BBC iPlayer from July 17.
How to Watch The Control Room Online From Anywhere
With so many live TV and streaming platforms available nowadays, streaming has never been easier. However, things are a bit complicated when you travel outside your country because these services are geo-restricted due to licensing agreements. This can be easily bypassed if you watch The Control Room with a VPN, as this tool will change your IP address and make it seem like you're back home.
We suggest trusting ExpressVPN for the job, as this tool can easily unblock several streaming platforms, including the BBC iPlayer, Netflix, Hulu, and many others. With thousands of VPN servers located in several countries all around the world, this VPN is the best option you have, and it's also super easy to use. Better yet, there's a no-questions-asked money-back guarantee, which means you can try ExpressVPN for 30 days RISK-FREE. 
3,000+ VPN servers in 160 VPN server locations in 94 countries, 5 Simultaneous connections, Fast and stable connection, No activity logs or connection logs, No bandwidth limits, Strong encryption, 24/7 live chat support, and 30-day money-back guarantee.
You have to set up an account to get started, which is super easy to do. You can subscribe to ExpressVPN (49% discount and 3 months FREE) on its website, fill in the account details, pay for the service, and then you're ready to download the apps. When the installation process is complete, you just have to launch the VPN app, pick a server from an area in your country, and turn on the tool. Finally, you have to launch the BBC iPlayer to watch The Control Room from anywhere. 
How to Watch The Control Room Online in the UK for Free
In the UK, The Control Room will land on BBC One and the BBC iPlayer on July 17. It will be available as a box set on BBC iPlayer, so you can stream all episodes in one go. You can watch The Control Room for free on the BBC iPlayer, and you don't even have to create an account to watch it. 
The show will also be available on SKY TV, and you can subscribe to the Sky TV and Netflix package for £26 per month.
Most streamers are geo-restricted, so if you leave the country, you'll need to use a reliable VPN to access it. Just make sure to pick a server in the United Kingdom before you watch The Control Room on the go.
Can I Watch The Control Room in the US, Canada, or Australia?
Unfortunately, BBC One and BBC iPlayer are available only in the UK, and we didn't find any streaming services where you can watch the show in the US, Canada, and Australia. In the past, we've seen BBC shows end up on the Family Channel in Canada or other streaming platforms in the US, but for now, it's radio silence. You can also check out how to watch BBC iPlayer outside the UK for free.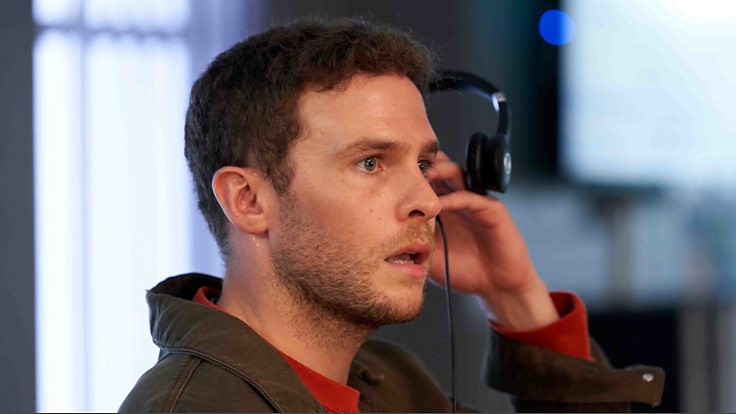 The Control Room Episodes Release Schedule
Episode 1: July 17, 2022
Episode 2: July 18, 2022
Episode 3: July 19, 2022
The Control Room Trailer